Caries Repair
With the help of our caries repair treatment, the tooth structure can be regenerated. This gentle method enables the correction of initial caries, white spots and demineralization - without drilling, anaesthesia and discomfort.
Behandlung buchen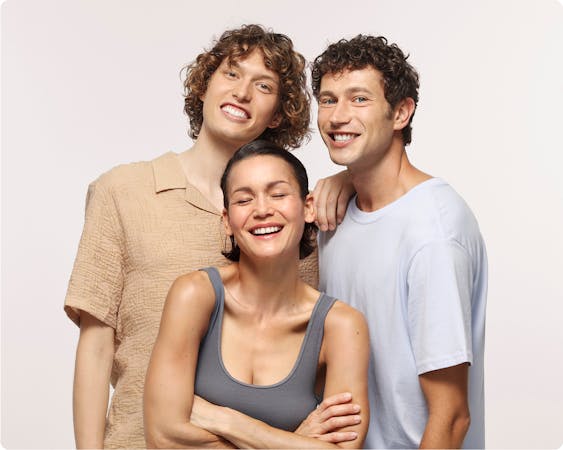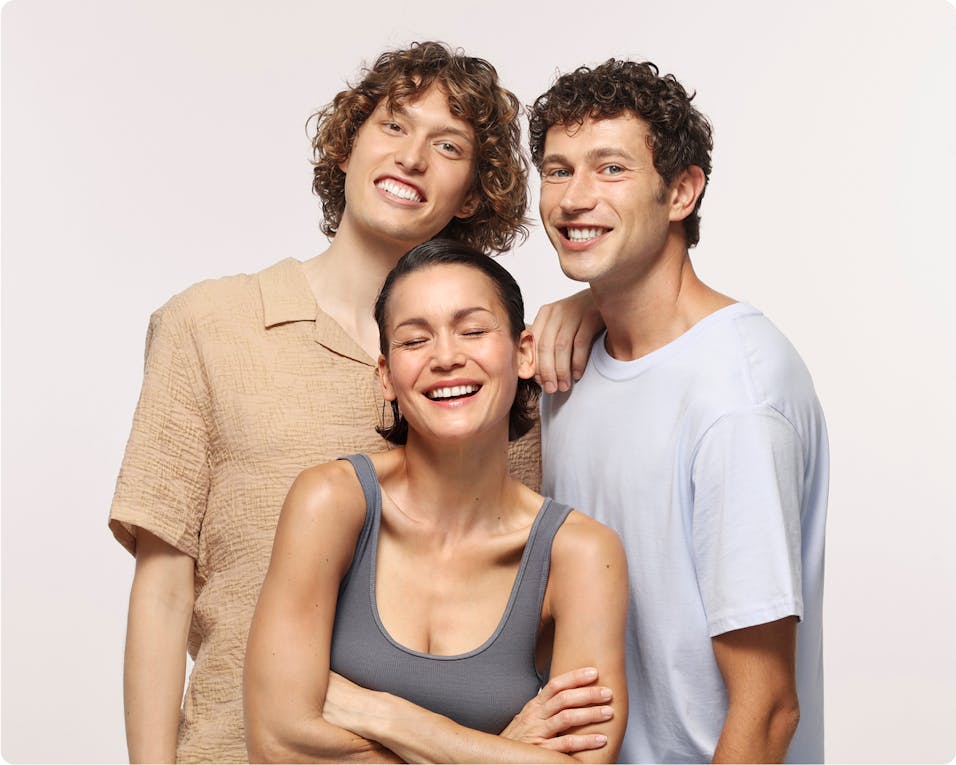 Who benefits from this?
Tooth decay is caused by plaque, which forms on the teeth from bacteria and food debris. Bacteria in the plaque produce acids that attack the enamel and extract minerals. This leads to demineralization, weakening of the enamel and formation of white spots. Remineralization with Caries Repair can repair tooth enamel. It is the ideal choice for those who want gentle caries treatment without the stress and discomfort of drilling or filling at the dentist.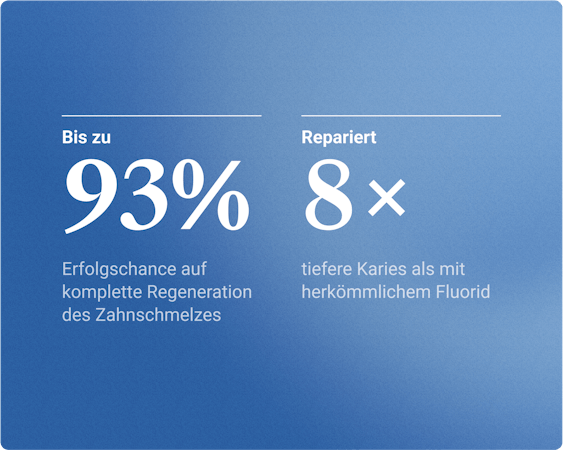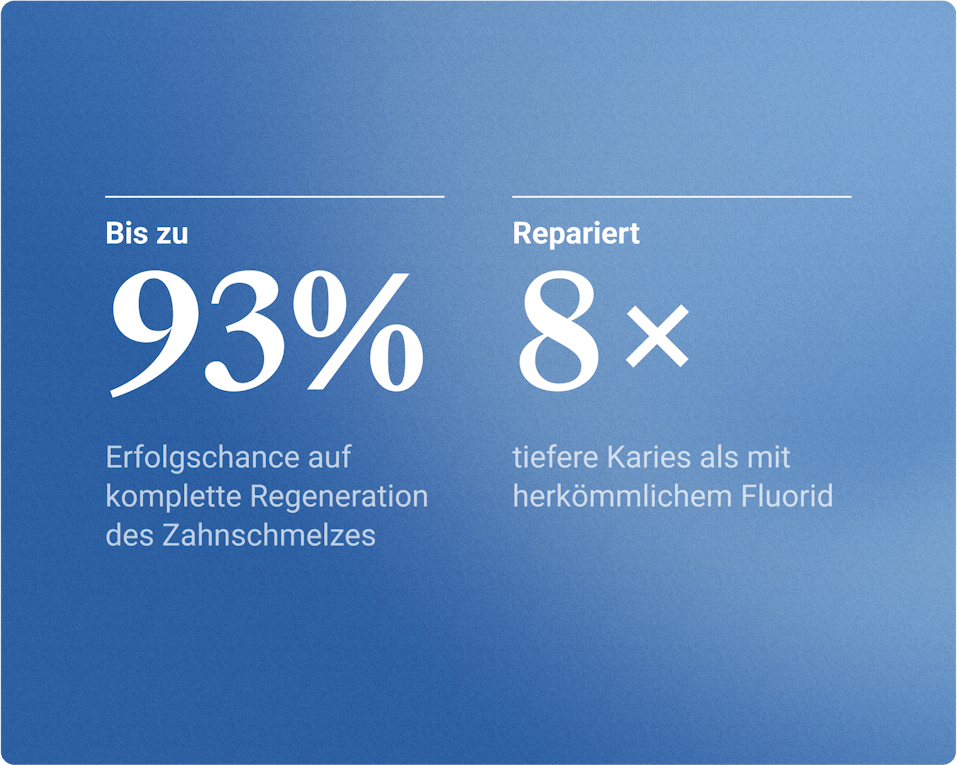 Caries is curable
When using Caries Repair in combination with adequate oral hygiene, the chance of success for enamel regeneration is up to 93%*.
With the help of Caries Repair, the hardness of the tooth enamel can be restored to a depth 8x greater than with conventional fluorides.
Development and treatment of caries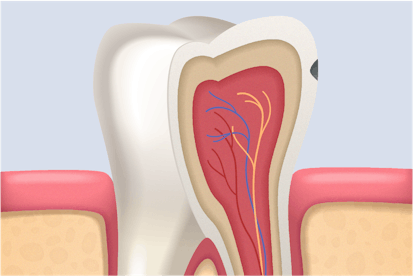 1
Initial caries
No pain
Regeneration possible with Caries Repair
93% chance of success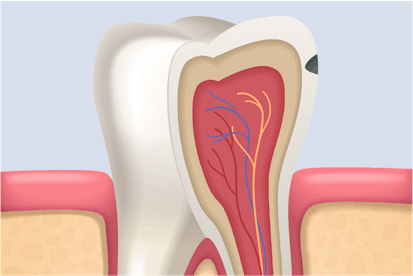 2
Superficial caries
No to little pain
Regeneration possible with Caries Repair
93% chance of success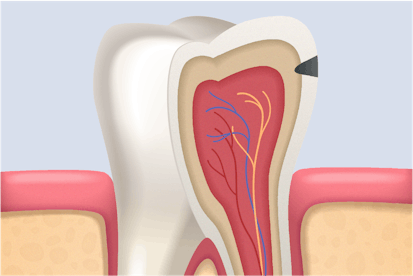 3
Caries in the outer dentin
Mild to moderate pain
Regeneration possible with Caries Repair
37% chance of success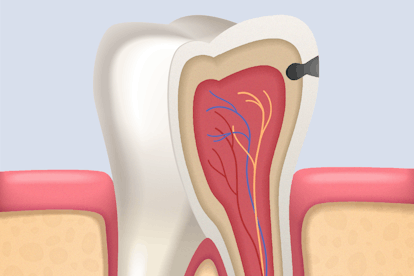 4
Caries in the inner dentin
Severe to very severe pain
Invasive treatment necessary
Referral to partner dentist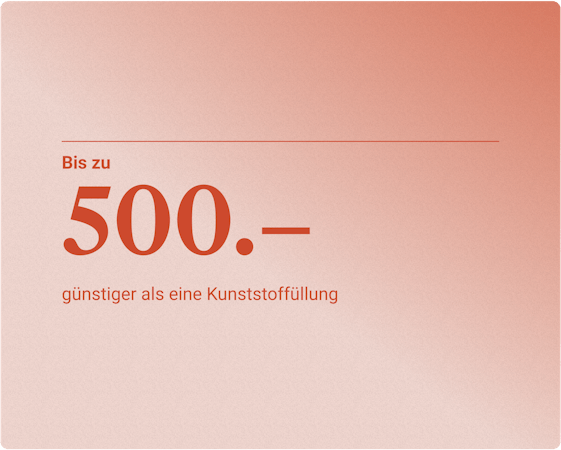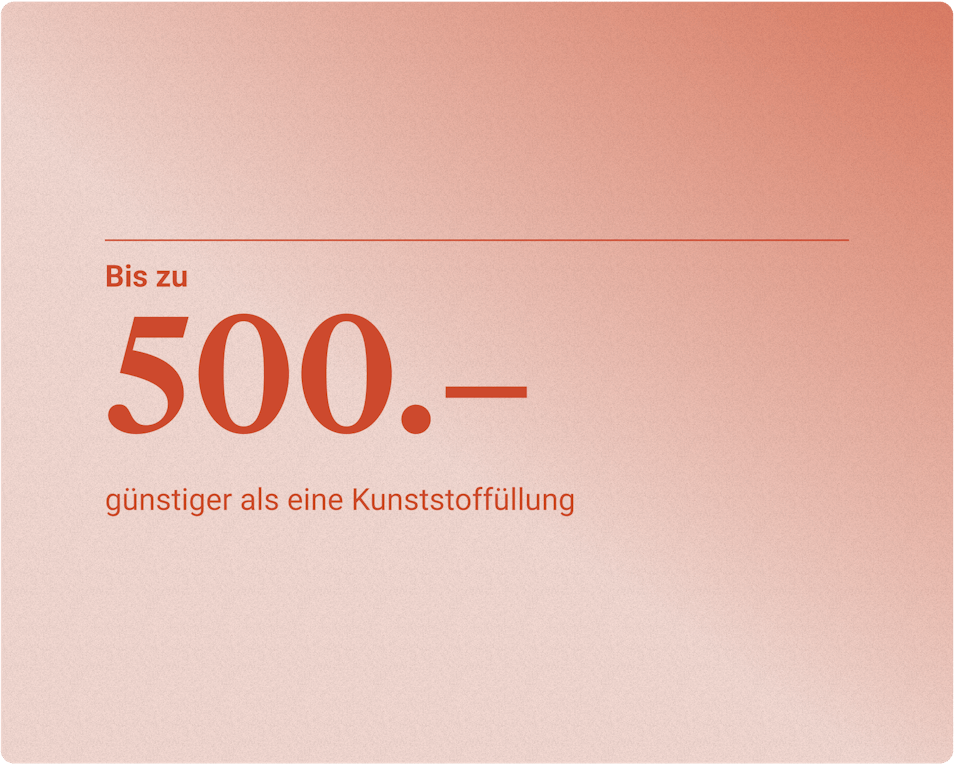 Advantages over invasive treatment
If you decide against a caries repair treatment, a conservative dental treatment (filling) may become necessary in the future, which is associated with high costs. A filling is an invasive procedure into the tooth structure, where an ideal closure in the micro area is not always possible. This tiny gap can be a site of attack for bacteria and possibly lead to renewed caries underneath the filling.
Preserve your natural tooth structure and leave the unpleasant drilling noises behind.
No drilling therefore no pain.
Stops the progress of caries.
Preservation of the natural tooth substance.
Suitable treatments
Optimize your smile with our customized treatment options. For optimal oral hygiene and dental health.
Bundle discount
Bleaching & Dental Hygiene
For the best result. Combine your dental hygiene with whitening in just one session.
Mehr erfahren
120 min

•

CHF 420.00
Treatment process
If you only have one lesion, we will integrate the painless caries repair into your regular treatment. If you have several lesions, we will arrange a short follow-up appointment for you.
Cleaning and preparation of the tooth surface
We use a specialized solution to deep clean the affected tooth and eliminate any bacteria. We then apply a gel to optimally prepare the tooth for repair.
Application of the repair material
The repair material is carefully applied to the affected tooth. After application, we leave it to act for 5 minutes.
After treatment
We recommend that you do not eat or drink anything for the first 30 minutes after the treatment so as not to affect the results.
All about dental health
In our knowledge center, we bundle knowledge about teeth, mouth and health. Discover our latest articles.
Frequently asked questions about caries repair