To the overview
Healthy alternatives to radical power bleaching
Those looking for a way to remove tooth discolouration often try power bleaching. This type of tooth whitening helps to remove deep-seated discolouration and refresh the tooth colour. However, due to the peroxide, this method can cause pain in the teeth and further complications. In this blog post, we explain exactly what power bleaching means, how long it takes and the possible risks associated with such a treatment. In the end, we will introduce you to healthy and tooth-friendly alternatives to power bleaching.

Andrea Seraina
Dental Content Specialist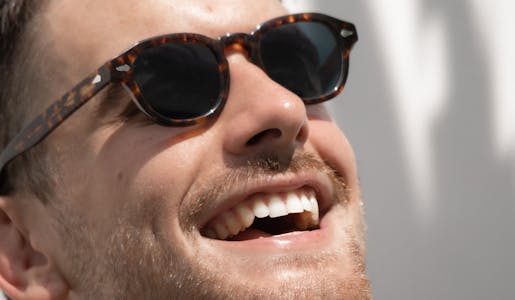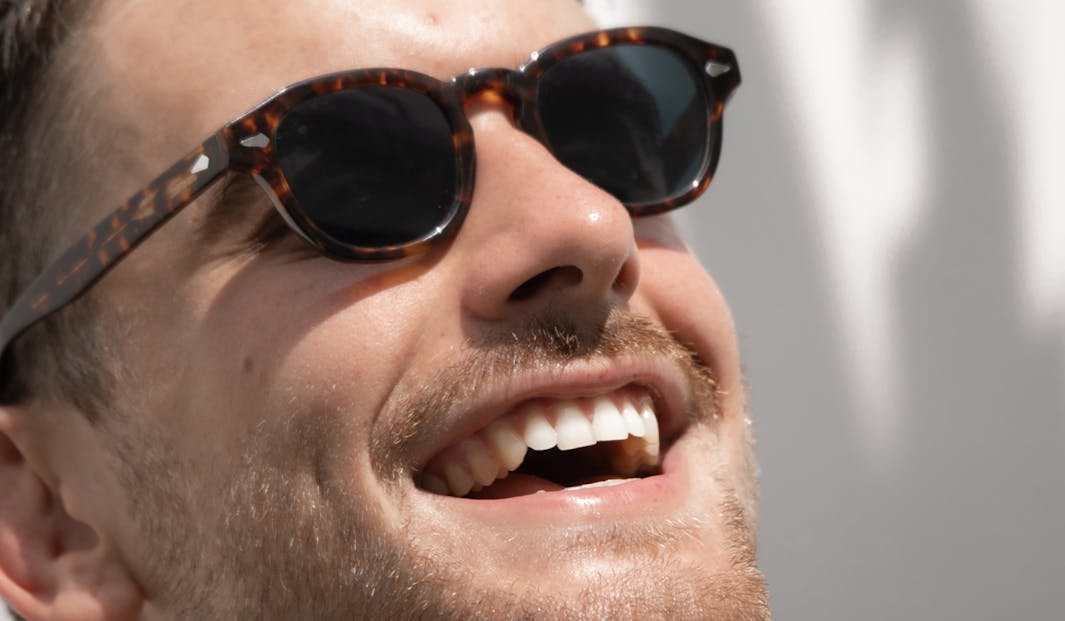 What is power bleaching?
Power bleaching is a professional procedure performed in a dental office. In most cases, power bleaching is performed with a carbamide gel, which contains a high concentration of 35% hydrogen peroxide. This form of teeth whitening is a radical technique and does produce brighter teeth in a very short time, but the big disadvantage of this is that there is an electrifying pain in the teeth when it is carried out, which lasts even after the treatment.
As hydrogen peroxide is very aggressive, the procedure starts by protecting the gums and lips before the hydrogen peroxide gel is applied directly to the teeth. Once activated by an LED light, the gel penetrates deep into the teeth and dissolves stubborn stains caused by stimulants such as cigarettes, coffee or even red wine.
The effect of the bleaching gel makes your teeth whiter, but it also damages the tooth substance. It is therefore worthwhile to consider a gentler method that leads to equivalent results. If you still want to undergo power bleaching, we would like to explain to you in detail what you can expect.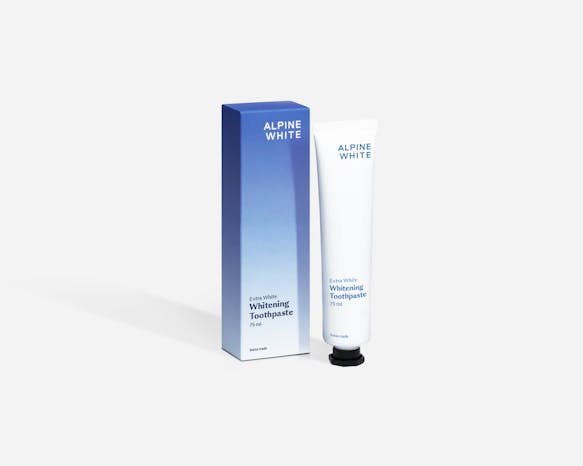 Whitening Toothpaste Extra White
CHF 19.90
75 ml • CHF 26.53 / 100 ml
Would you like the maximum whitening result every time you brush your teeth? Then this Toothpaste with Activated Charcoal and an optical blue light filter is just made for you. For gentle daily dental and oral hygiene.
Ensures extra-white teeth
Based on our clinically tested Whitening formulation
Remineralizes the enamel and relieves existing tooth sensitivity
Antioxidants for healthy gums
Formulated and produced in Switzerland
Preparation for power bleaching
There are a few things to consider before you undergo power whitening at the dentist. Firstly, make sure you speak to a dental professional - he/she will be able to recommend the best options and ensure that power bleaching is a suitable procedure for you. Secondly, it is important that you prepare for the treatment by avoiding foods and drinks that can cause discolouration for a fortnight before the procedure. Finally, make sure your teeth are clean before treatment - plaque or other build-ups could prevent the bleaching agent from penetrating the tooth surface and compromise the effectiveness of the treatment.
To ensure this, arrange for a professional dental cleaning prior to teeth whitening, so your dental health is at its best and any stubborn plaque can be removed. This makes the whitening of your teeth even more effective. You should also be aware that power bleaching contains hydrogen peroxide, which can cause tooth sensitivity.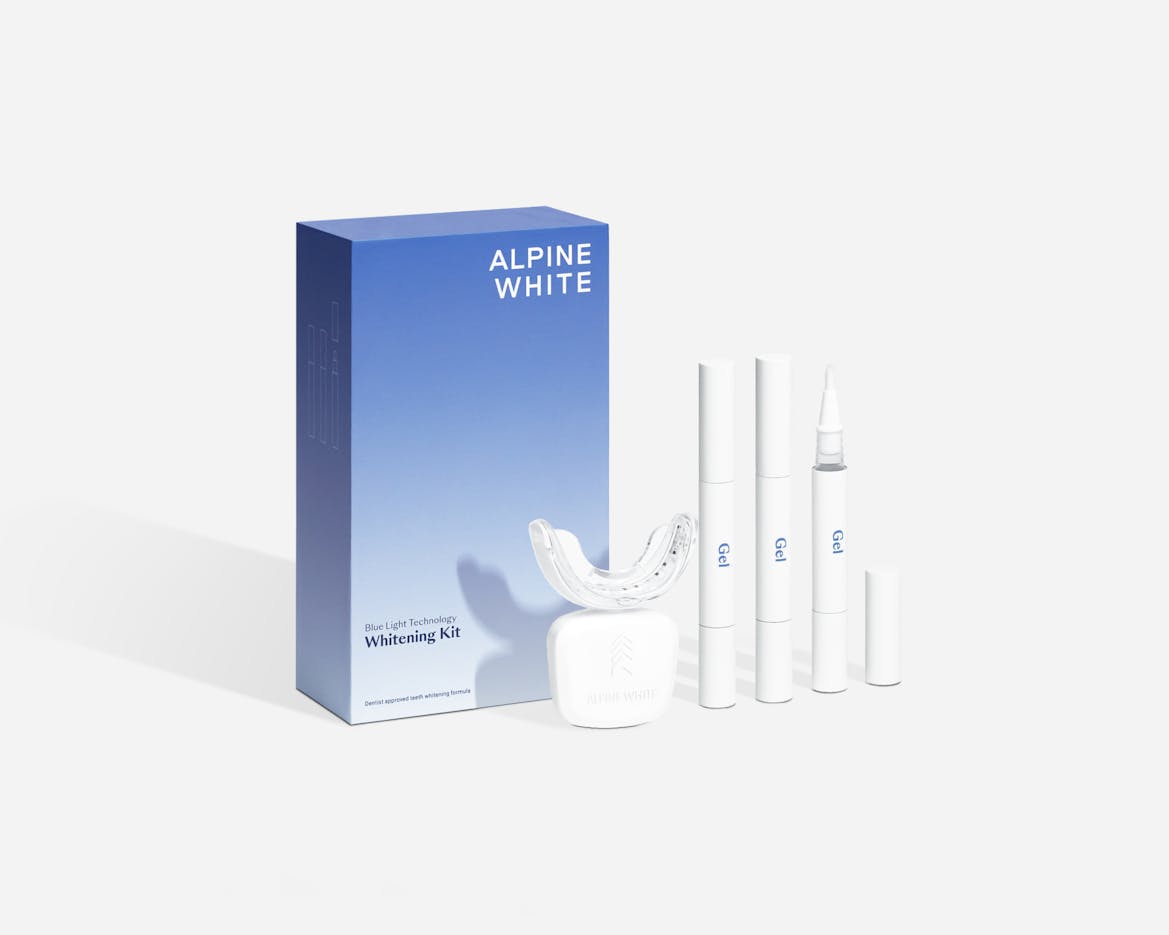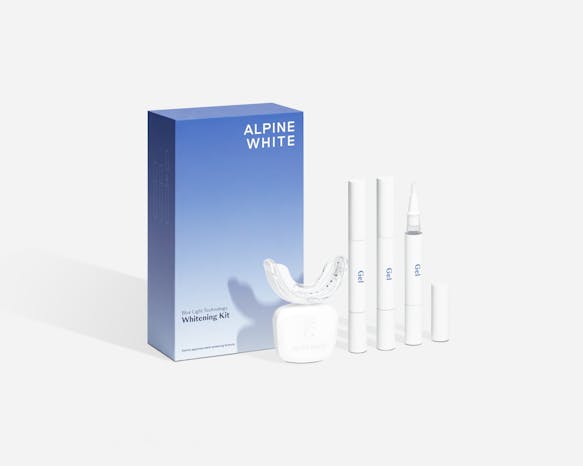 Whitening Kit
CHF 79.90
1 set • CHF 79.90 / 1 set
For fast and gentle teeth bleaching at home. The whitening LED light and the specially-developed whitening gel ensure visibly whiter teeth after just three days. Application for only 15 minutes daily.
Based on our clinically and dentally tested formulation
Use for just 15 minutes daily
Whiter teeth after 3 days
How power whitening works
Using a special combination of bleach, heat and light, Power Whitening is an efficient and effective way to make discoloured teeth white again. The procedure begins with a 10- to 15-minute application of hydrogen peroxide to the surface of each tooth. The hydrogen peroxide then penetrates deep into the enamel to break up and remove stubborn surface stains. The hydrogen peroxide is then activated by a special high-intensity light for about 25 minutes, allowing it to penetrate even deeper into the tooth and increase its ability to whiten. During this time, you will feel an intense warmth emanating from your teeth.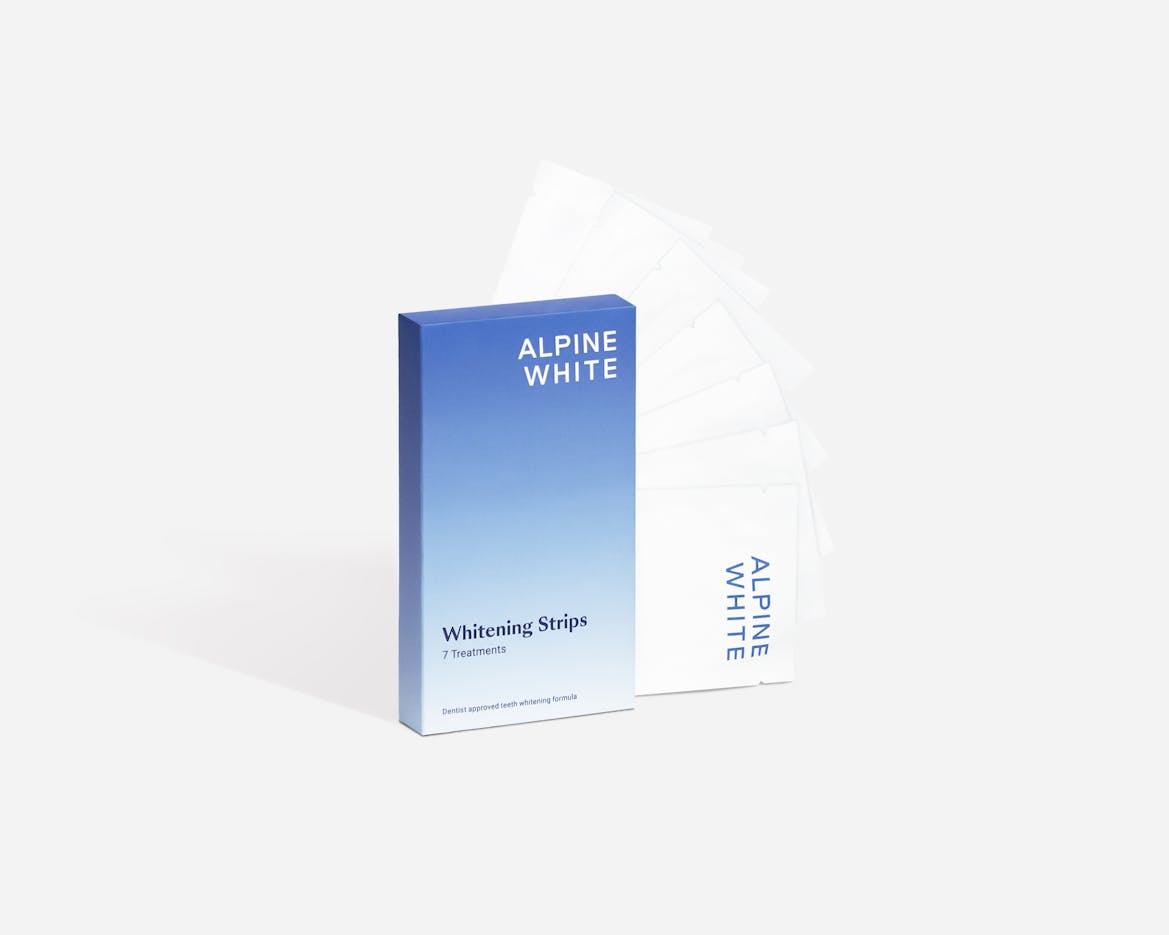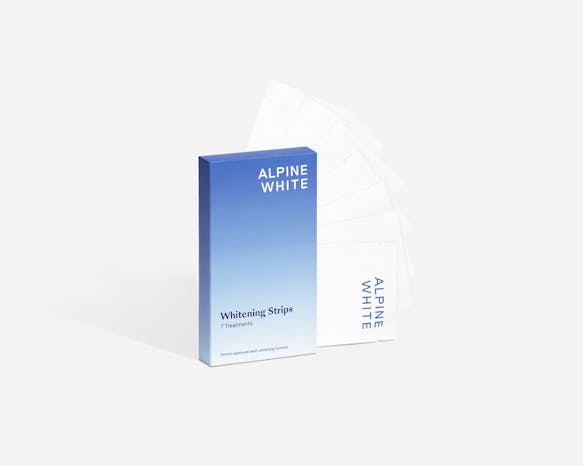 Whitening Strips
CHF 29.90
14 pc • CHF 2.14 / 1 pc
Achieve up to 7 levels of brighter teeth in 7 days. The Whitening Strips whiten your teeth permanently and safely. Suitable for every tooth position.
Clinically and dentally tested
Gentle on teeth and peroxide-free
Whiter teeth after 3 days
Possible side effects of power bleaching
The most common side effect of power bleaching is tooth sensitivity. It is noticeable as an electrifying pain in the tooth. Because the bleaching treatment is performed in the office, it contains more intense concentrations of bleaching chemicals that penetrate deeper into the enamel, which can cause severe irritation. These effects usually subside within 24 hours. However, if they become too severe, it is important to speak to your dentist immediately, who may be able to adjust your treatment plan. You should not have power whitening if you have sensitive teeth or necks of teeth. Additionally, it is important to know that fillings, veneers and artificial tooth structure will not be whitened with professional teeth whitening.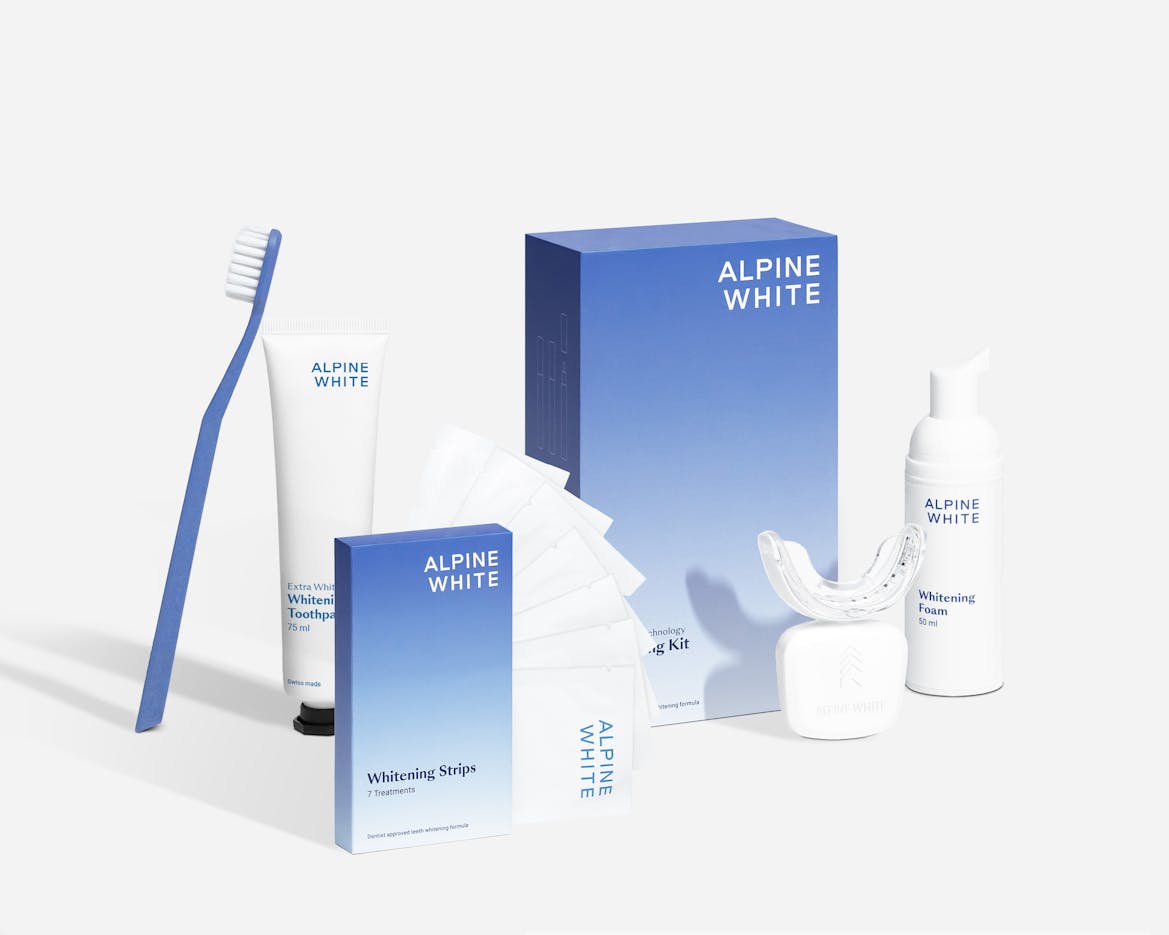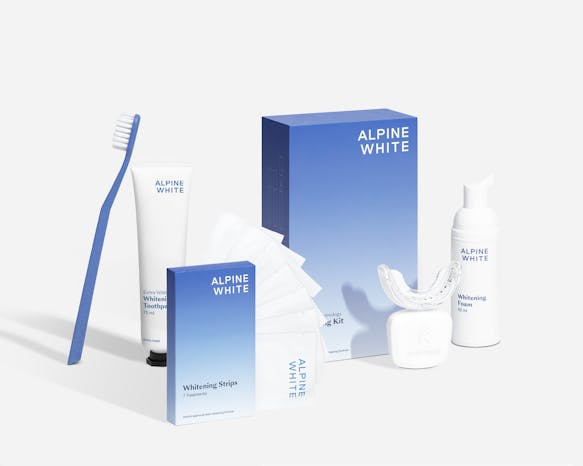 Extra White Routine
CHF 140.00
1 Set • CHF 140.00 / 1 Set
More teeth whitening doesn't get any better than this! The Extra White Routine contains the Whitening Kit for teeth whitening, the Whitening Strips for refreshing the result, the Extra White Toothpaste for daily care and improvement of the result and the Whitening Foam for the instant whitening effect.
Quick and strong results
Long-term results
Whiter teeth after 3 days with the Kit
How to improve the result of power bleaching
After a whitening treatment, it is essential to take extra care with your dental hygiene to maintain your radiant whiteness. Maintain good oral hygiene, which means brushing your teeth at least twice daily with fluoride toothpaste. Use an electric toothbrush on a low setting to remove plaque and bacteria that can stain your teeth. It's also essential to floss regularly, taking the time to reach all the places between your teeth. Finally, avoid dark drinks like coffee or tea and drink water instead whenever possible.
Power whitening can be further enhanced with a variety of at-home whitening products. A whitening toothpaste can be used every day and will continue to whiten your teeth for a longer period of time. If you have sensitive teeth after power bleaching, we recommend our Whitening Toothpaste Sensitivity Relief. It helps with sensitive teeth and whitens them at the same time. If you want to improve the result a lot, you can use Whitening Strips or a Whitening Kit. Wait long enough for your teeth to become less sensitive before whitening your teeth even more, even though our ALPINE WHITE products do not contain peroxide.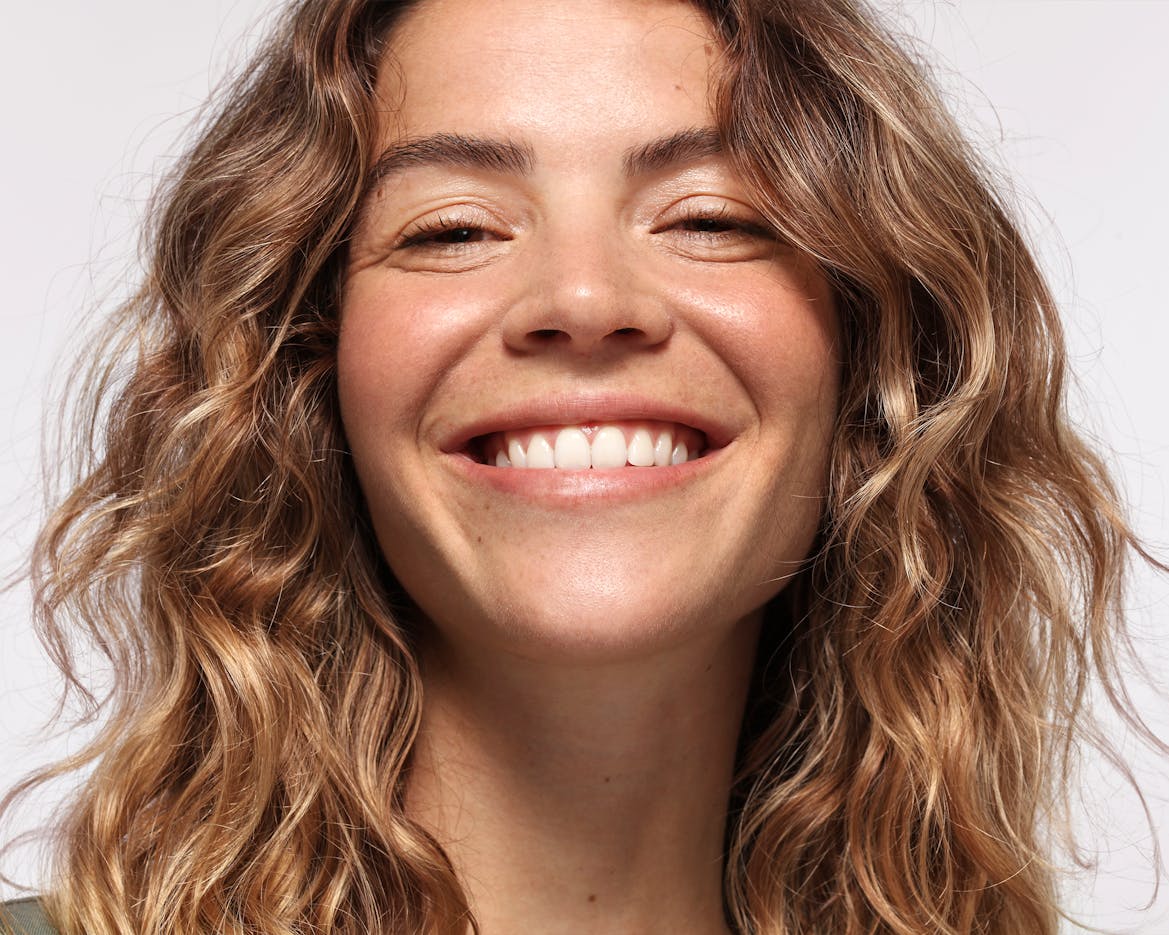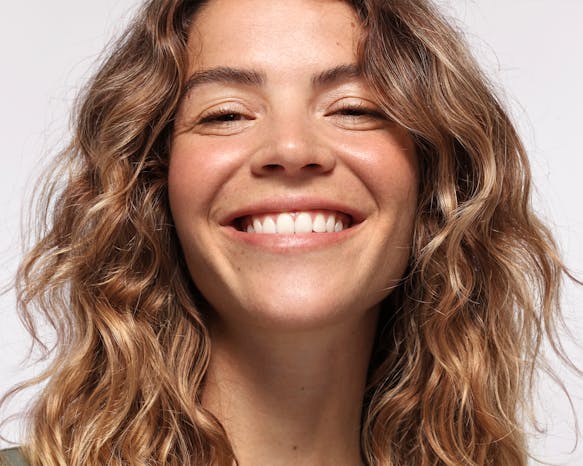 Bleaching
Whiten your teeth painlessly with our in-office bleaching. Performed by expert dental hygienists.
Naturally white teeth
Painless and without peroxides
Easy to book online
For best results, please make sure that your last dental hygiene was no longer than 2 months ago.
Book appointment
A gentle, painless alternative to power bleaching
Do you want to whiten your teeth in just one session, but are afraid of power bleaching? We have worked on this problem with Swiss dental experts.
We have always used the peroxide-free bleaching agent PAP in our own products. The same logic is now also used in the ALPINE WHITE Studios for bleaching treatments. With the innovative, peroxide-free In-Office Bleaching Gel, side effects of power bleaching can be completely avoided while achieving the same result.
Compared to peroxide-based power bleaching in a dental practice, our bleaching does not cause classic side effects such as hypersensitivity or enamel erosion. It is also suitable for sensitive teeth and is a gentle bleaching method for bright white teeth.
We produce ALPINE WHITE Bleaching Gel in Switzerland and you can find it in all ALPINE WHITE studios throughout Switzerland, two of which are centrally located in Zurich. A bleaching session costs CHF 300. To enhance the effect of a bleaching session and ensure all-around healthy teeth, it is best to combine a bleaching session with a professional dental cleaning. You can combine dental hygiene with bleaching directly and save CHF 30.
Would you like to wait to book an appointment and see how our bleaching works first? Try out the deeper concentrated whitening gel in our home bleaching products yourself at home. The best way to do this is to use the whitening kit incl. whitening gel, which whitens your teeth in just 15 minutes per day for at least 7 days.
This might also interest you