To the overview
Your path to radiant dental health - dental hygiene studios
The future of dentistry is here! Let me introduce you to dental hygiene studios. These specialised studios could be just what you've been looking for to take your oral health to the next level. And luckily, ALPINE WHITE has brought these Studios to Switzerland and is gradually opening them nationwide.

Andrea Seraina
Dental Content Specialist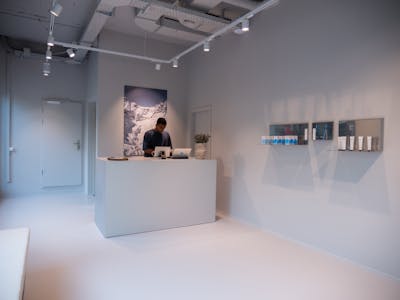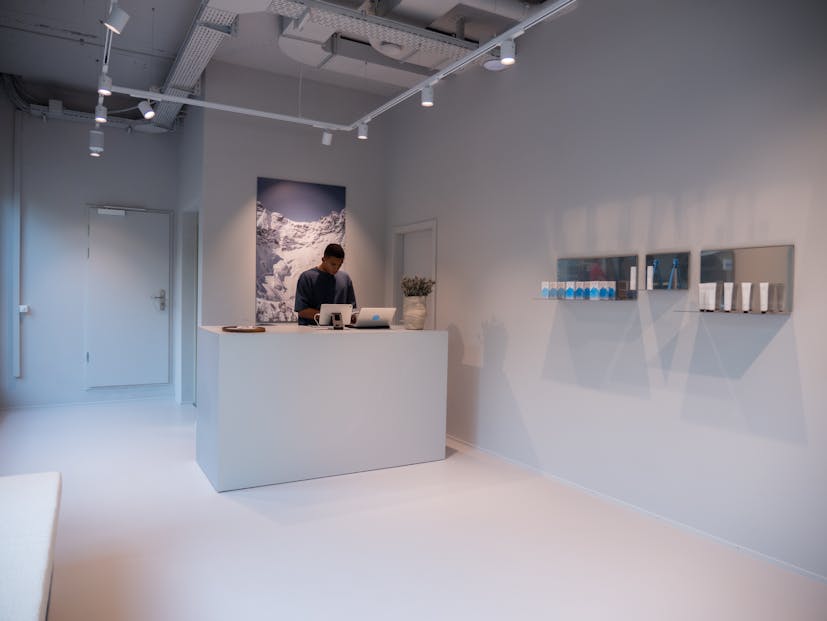 What is a dental hygiene studio?
A dental hygiene studio is a modern place that focuses on oral health prevention and care. Unlike traditional dental practices that offer a wide range of dental treatments, dental hygiene studios focus on trendy services such as professional teeth cleaning, teeth whitening and education on proper oral care.
Here, registered dental hygienists often work with the latest techniques and equipment to ensure that patients not only enjoy a bright smile, but also optimal oral health. The aim of such a studio is to prevent major dental problems through regular care and prevention and to raise awareness of the importance of oral hygiene in daily life.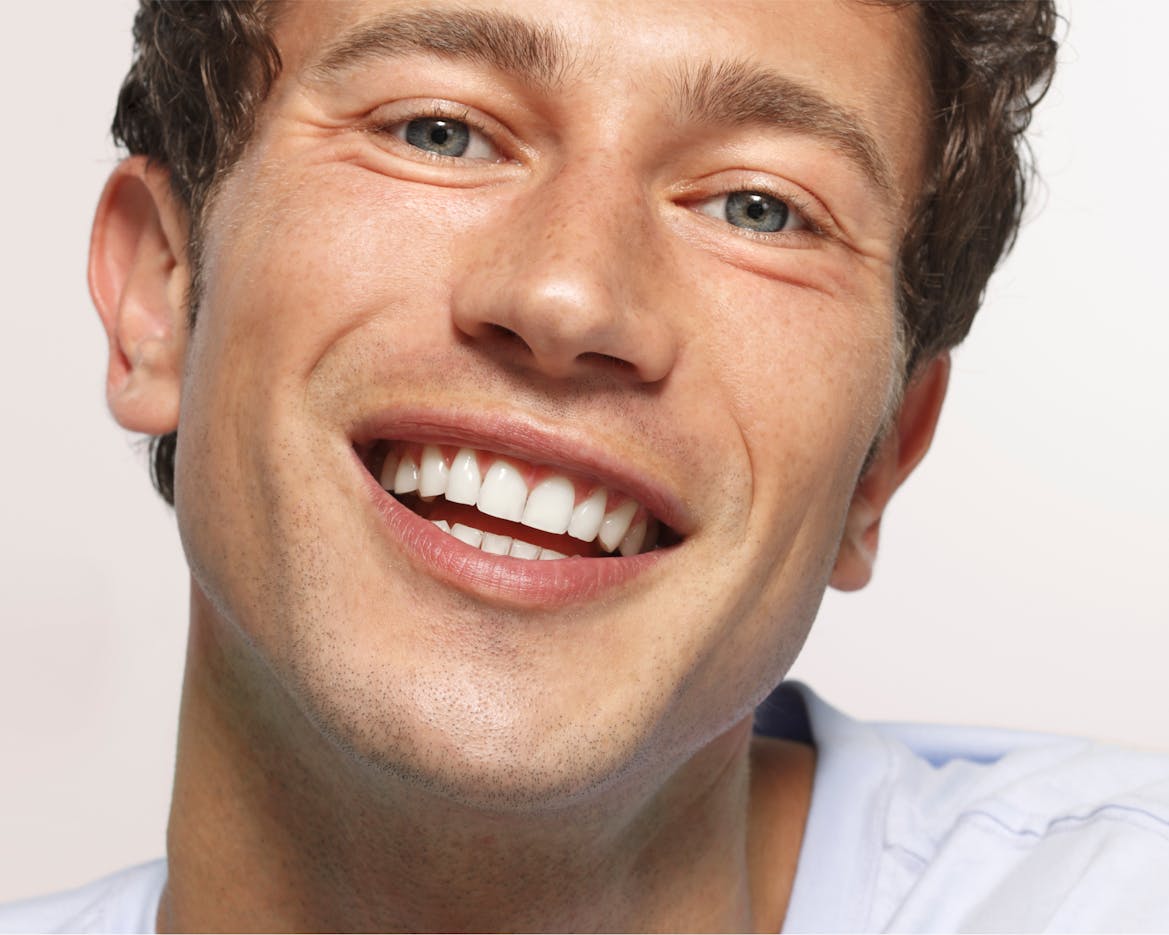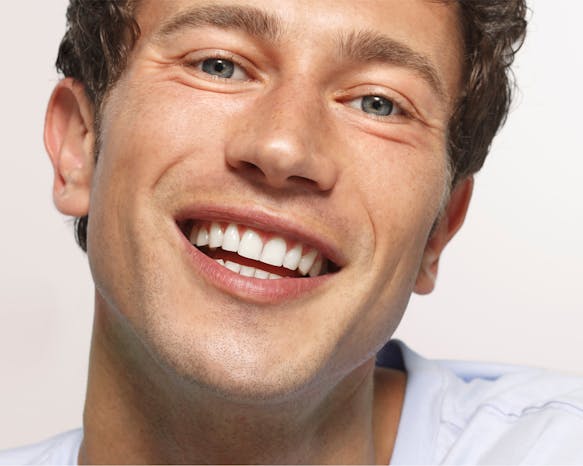 Dental hygiene
For a healthy mouth, regular professional dental cleaning is essential. Our specialist staff detect signs of caries at an early stage and prevent them.
Dental hygiene with the latest technologies
Relaxing atmosphere and gentle treatment
Easy to book online
Book appointment
Your radiant smile begins with optimal dental care in the studio
A visit to the dental office can often work wonders. Do you have discolouration, plaque or tartar? Then the dental hygienists can help you in the best possible way. The staff can also help you with questions about your oral health care. However, the services offered by the studios may vary.
Comprehensive dental care
From veneers to dental implants to fillings, a studio can offer a wide range of treatments depending on what is available. If you suspect gum disease, modern x-ray techniques are often available to make an accurate diagnosis. And for those looking for something special, some studios even offer dental jewellery to add an extra sparkle to your smile.
Simple billing and more
Dental hygiene studios understand that healthcare costs can sometimes be complicated. That's why they offer Direct Billing to make the process as smooth as possible for you. After your treatment, you will receive a detailed receipt that you can submit to your health insurance company.
Book your appointment now
Don't wait any longer to give your oral health the attention it deserves. With a team of dental professionals ready to provide you with the best service, now is the perfect time to book your appointment. Whether it's a simple teeth cleaning session or a whitening, you're in the best hands at dental hygiene studio.
Why is a dental hygiene studio something for you?
Experts who care about you: At the heart of every dental hygiene studio are the dental experts. As trained professionals, they not only offer you professional teeth cleaning, but also a wide range of dental hygiene services. Here you are in the best hands.
State-of-the-art technology for the best results: From state-of-the-art X-rays to airflow treatments - they use the latest techniques to guarantee you the best possible dental health. Whether it's in-studio bleaching or home whitening, you'll find what you're looking for here.
More than just teeth cleaning: In addition to standard teeth cleaning, emphasis is placed on a holistic approach. You'll learn about gum disease, the importance of regular check-ups and the benefits of regular dental hygiene.
Flexibility that suits you: Many studios offer both on-site treatments and at-home solutions. And the best part? Direct billing makes your life easier.
Knowledge you take with you: Here, you will not only be treated but also educated. You learn what oral health and dental health really mean and how you can actively contribute to your dental care.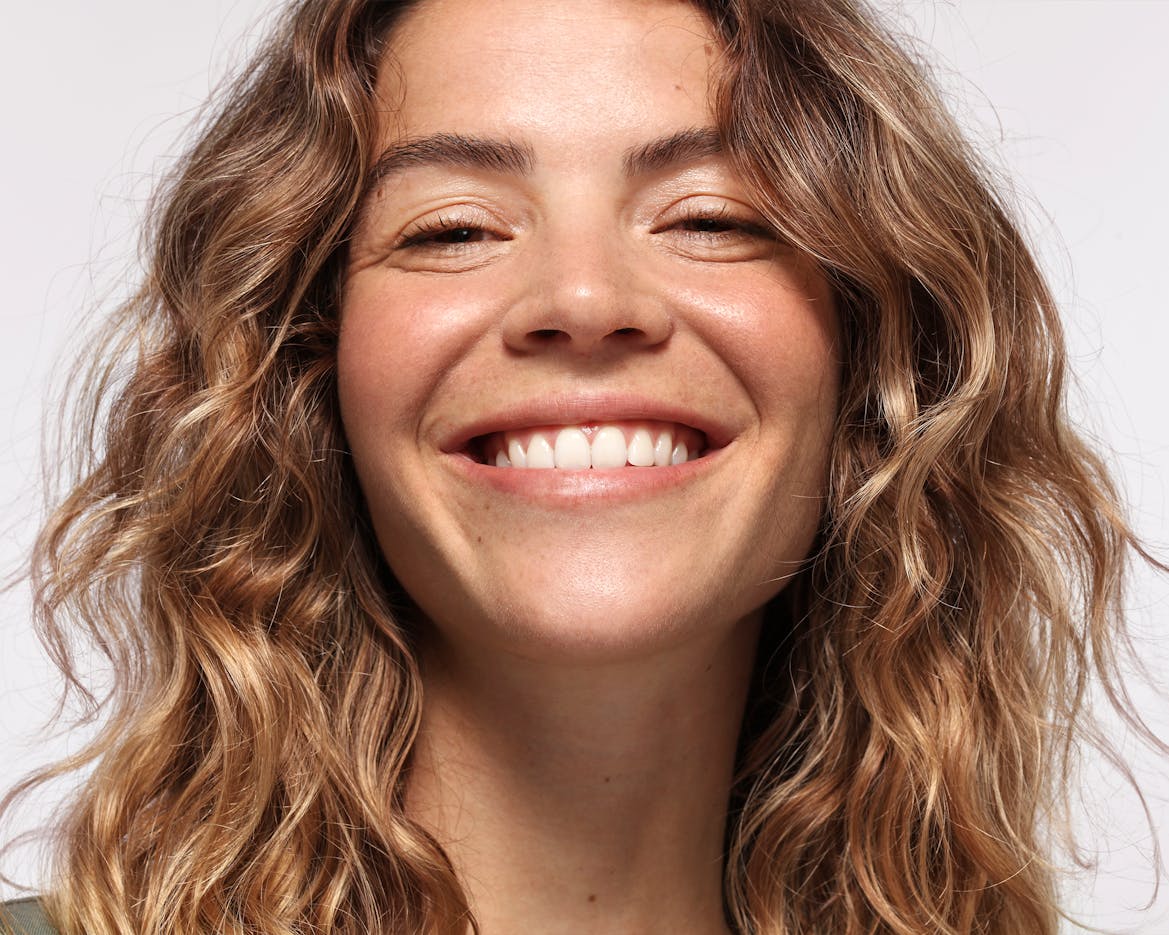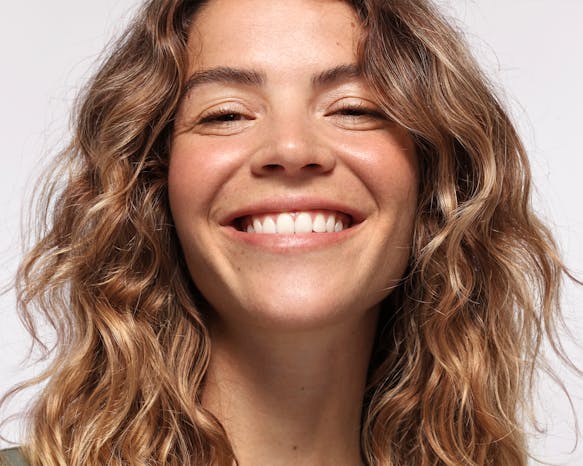 Bleaching
Whiten your teeth painlessly with our in-office bleaching. Performed by expert dental hygienists.
Naturally white teeth
Painless and without peroxides
Easy to book online
For best results, please make sure that your last dental hygiene was no longer than 2 months ago.
Book appointment
The ALPINE WHITE Studio
The ALPINE WHITE Studio not only offers you first-class dental hygiene, but also a comprehensive range of other services tailored to your individual needs. You can conveniently book your appointment online and choose between dental hygiene, bleaching, oral health checkups and dental jewellery.
Your experience in the dental hygiene studio
Imagine stepping into not just a dentist's office, but a modern hub that's all about your oral care. From professional teeth cleaning to advanced procedures, everything is done to make sure you leave the studio with a bright smile and a good feeling.
Dental hygiene with AIRFLOW technology at ALPINE WHITE
At ALPINE WHITE, we use advanced methods to provide our customers with the best in dental cleaning. We use gentle AIRFLOW technology to efficiently remove microbial plaque. We also use the ultrasonic piezon-no-pain method, which gives tartar and stubborn discolouration no chance. Finally, we polish your teeth and, if desired, apply a fluoride varnish that delays the formation of plaque and caries. Experience a thorough and gentle dental cleaning at ALPINE WHITE!
In-Office or At Home? Your choice!
Whether you opt for an in-office treatment or prefer the convenience of whitening your teeth at home with our products such as Whitening Strips, Whitening Kit or Whitening Toothpaste Extra White, the Dental Hygiene Studio offers both. And if you want to make temporary colour corrections, we also have the Colour Corrector Serum on offer. Teeth whitening has grown in popularity over the last few years, and with the latest techniques and our premium products, you can now have a bright white smile in no time.
Oral Health Checkup
Do you have a pre-existing condition or concerns about your oral health? No problem! ALPINE WHITE Studio recommends an Oral Health Checkup, where your mouth is scanned to create the ideal treatment plan for you. If necessary, X-rays can be taken at partner dental practices and analysed by specialist staff. The studio places great emphasis on prevention and works exclusively with dental hygienists and dental professionals. If a dental problem is detected, you will be referred to a competent dentist on request.
Tooth jewellery
At ALPINE WHITE, we place great emphasis on offering our clients a variety of aesthetic dental options. One popular service is dental jewellery. This elegant accessory, which is safely and painlessly bonded to the tooth surface, adds a special sparkle to your smile. Whether you choose a subtle crystal or a more eye-catching design, our dental jewellery is the perfect way to add a personal and trendy touch to your smile. During your next visit to our studio, you can not only benefit from a professional teeth cleaning or bleaching, but you can also be inspired by this sparkling highlight.
Payment and insurance
Another plus: after your treatment, you will receive an insurance receipt that you can submit to your health insurance company. Although coverage varies by insurance, this shows the studio's commitment to providing you with a seamless and convenient service. The studio also uses modern payment methods and only accepts card payments, Twint or Apple Pay, making the payment process as simple and secure as possible for you.
Excellence in Oral Health: The ALPINE WHITE Studio Experience
In short, the ALPINE WHITE Studio offers you comprehensive, professional and personalised care. It's time to give your oral health the attention it deserves. Book your appointment now and experience the difference!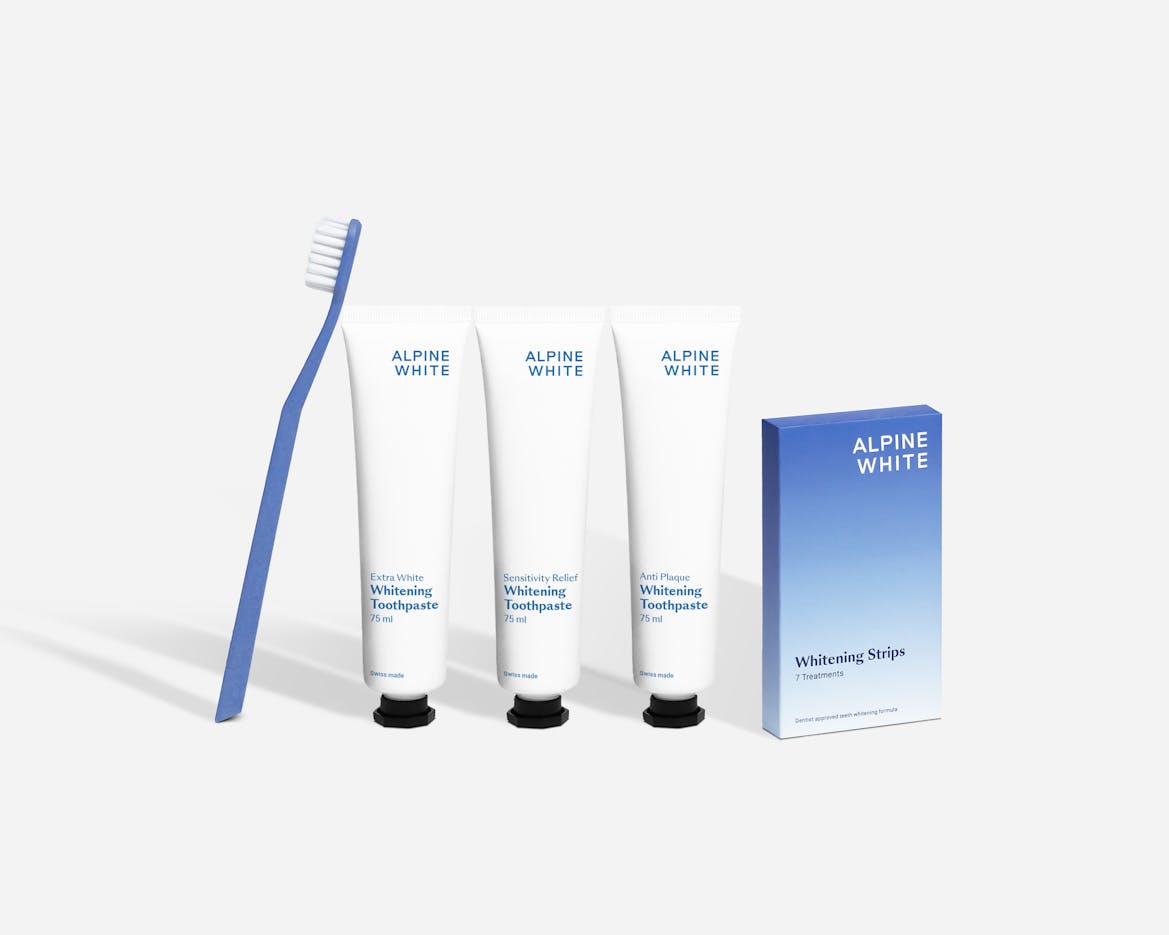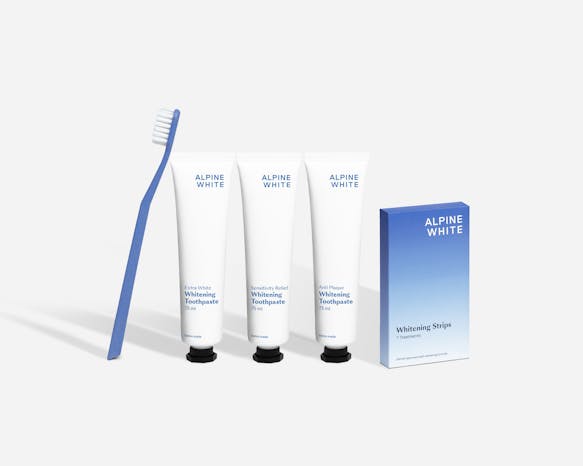 Care Routine
CHF 85.00
1 Set • CHF 85.00 / 1 Set
The perfect Care Routine with whitening effect. The Care Routine combines our three Toothpastes, so you can find your perfect Toothpaste for daily care, the Whitening Strips for bright teeth and our Toothbrush.
Whiter teeth with the strips after 3 days
Lasting result with the Toothpaste
Perfect combination of whitening and care
This might also interest you